Window & Door Replacement in Fairfax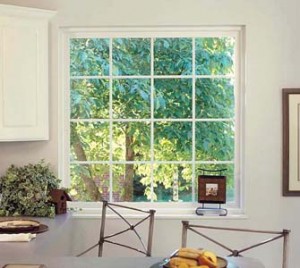 Welcome the beauty of nature into your home with precision-crafted windows and doors. We understand your desire for easy care, energy efficient windows and doors. That's why we set a higher standard from start to finish. It's the only way to assure you of outstanding craftsmanship that is worry-free and a true value in superior products and services for your home.
Replacement Windows & Doors add so much to your Home
Doors and windows are some of the most important and frequently used parts of a house. Apart from letting in light and air, they help make homes energy efficient and play a part in a house's security and layout.
 

A lighter and brighter home
More comfortable and enjoyable living
Saving on energy – as much as 15-30% of your monthly heating and cooling bill
Easy, trouble-free operation
Easy to clean
Noise reduction
Peace of mind – warranty protection
No more painting
Improved property value
Making Home Sweet Home Even Sweeter
Take a closer look at your windows and doors. Like any part of your home, your windows and doors have a lifespan. Most experts agree that if the windows and doors already installed in your home are more than 20 years old you should give them a good examination.
Look for condensation inside the glass on double- or triple-glazed windows – this could indicate seal failure. If this is the case, you might need to replace the window.
If you have single pane windows in your home, consider replacing them with double- or triple-pane units to reduce energy costs and help make your home more comfortable.
On a very hot or very cool day, check for warm or cool "spots" inside your home near your windows and doors, which could mean they aren't doing enough to help insulate your home.
If your draperies, rugs, or furniture are discolored or faded, you may want to upgrade to windows with Low E coatings designed to filter the sun's harmful ultraviolet rays and reduce fading inside the home.
Do your windows and doors open and close easily? If your windows and doors are hard to open or close, don't stay open or won't lock, it could be a sign that they need replacing.
If you are experiencing any of these problems, or other issues with your windows and doors such as warped, pitted, or rotting frames, it may be time to ask a qualified professional to perform a thorough window/door inspection on your home. They should be able to diagnose your window/door troubles to help your make a better-informed choice about window/door replacement.
Concerned about Energy Efficiency?
Managing heating and cooling costs has become a top priority for many homeowners. When looking for replacement windows, compare thermal dynamics and choose the right window for your home. Vinyl is an excellent insulator while options such as Argon-filled, low emissivity glass let you customize your window to provide maximum energy efficiency for your home.
Simonton Windows and Doors
"Simonton Windows Ranks Highest in Builder and Remodeler Satisfaction, says J.D. Power and Associates." 
Simonton is highly regarded as the leading manufacturer of vinyl windows nationwide. Simonton windows are known for durability, quality and beauty. Most importantly, Simonton vinyl windows are famous for incorporating the very latest in window technology to provide customers with the most advanced window features available anywhere in the world.
Simonton vinyl windows and doors are made from the highest quality vinyl and require nearly no maintenance. In fact, an occasional washing will keep them looking like new for years. Plus, they offer increased comfort and lower utility bills, provide headache-free operation and add value to your home. You can't get much better than that.
Increased Comfort:  Simonton's vinyl windows and doors offer excellent thermal performance for year-round comfort and to help lower utility bills.
Easy Operation:  Simonton's windows and doors open and close easily for maximum performance with minimum effort.
Weatherability: The premium vinyl used in Simonton windows and doors can stand up to extreme weather conditions year after year.
Energy Efficiency: Vinyl is an effective insulator. Our vinyl profiles are specially designed to work with advanced glass packages for optimum energy efficiency.
Low Maintenance: The color of the vinyl is integrated throughout, so frames and sash will never require painting, and they resist pollution, salt spray, and dirt.
Value: Not only do Simonton windows and doors help to lower home utility bills, they also add value to your home.
SimontonReflections5500 series, the bestpremium vinyl replacement windows and doors,provide a wide variety of options to ensure that you can find the perfect custom styling solution for your home. With industry- leading energy efficiency, weather resistance and quality, they provide unsurpassed reliability over the long haul. And to top it off, each Reflections 5500 window is custom built specifically for your home, delivered quickly and backed by our Double-Lifetime Limited Warranty.Our goal is to make the process of selecting the ideal window easy. The possibilities are endless, and that's why we're here to help you cut through the clutter with three easy steps.
 

Choose Your Operating Style:

A wide variety of window and door styles provide functional options that are both pretty and smart.

 

Choose Your Style Options:

Choose from a portfolio of popular exterior colors, interior colors, rich woodgrain laminates and custom hardware finishes, to create a custom style that fits your décor.

 

Choose Your Glass and Grid Options:

An assortment of energy-efficient glass options allows you to customize your windows to help you achieve the maximum energy savings, no matter where you live. And a wide variety of grid options allow you to accentuate your home's architectural style.
For more detailed information, see Simonton Reflections 5500 Style Guide and call us at 703-849-0894, if you have any questions.
Installation Process
Measure opening: Before any window or door is removed, the openings are carefully measured to make sure every unit is built to your required size.
Remove old unit, install new window and door: Our professional staff removes the old units and installs new ones.
Insulate and Trim: Perimeter insulation is added to seal drafts, and interior trim to create a finished look.
Seal and finish exterior: Seal to make watertight and touch-up.
Clean Up: All debris from work is removed and work areas are in "broom clean" condition upon completion.
Getting Started is Easy
| | |
| --- | --- |
|   | Contact us at 301-919-7607 or fill out the easy form to the right to schedule a free no obligation in-home consultation. |
|   | Have one of our consultant visit you at home at a time that is convenient to you in order to discuss your home window & door installation needs. |
|   | Sit-back and read a book while our professionals complete improvement to your home in a timely, quality, and professional manner |
Remember, at STB Remodeling, we offer the following to you:
Free Home Improvement Consultation
The Most Competitive Price
Top Quality Home Improvement Products and Services
A Convenient, Comfortable, Stress-Free Experience
Honesty, Integrity, Commitment, and Reliability
Our Guarantee
STB Remodeling guarantees excellence in quality window & door replacement service. Our excellent products, professional staff, and high quality workmanship ensure customer satisfaction. Because making our customers happy is our number one priority, if you have any questions and/or services needed even after completion of your home improvement, we will provide all the necessary services to your satisfaction.
Top Quality Windows & Doors
STB Remodeling specializes in the installation of the best windows and doors on the market, such as Alside, ProVia, and Simonton. Designed to last and installed by qualified professionals, these top quality windows & doors will protect your home from the elements. For more information on different types of windows and doors, please, visit their web sites (links below) or call us at 301-919-7607: we will be more than happy to answer any questions you have regarding your replacement windows and doors.
If your home is due for a window and door replacement in Fairfax, count on STB Remodeling. When we replace a window or a door, we go beyond removing old doors and windows and installing new ones. We give you the freedom to choose a wide range of door and window styles that offer great functionality. We provide an assortment of glass and grid options that help you attain maximum energy savings and highlight the architectural style of your house.
Request a free estimate today by calling 703-849-0894.