Fairfax Home Improvement and Remodeling Contractors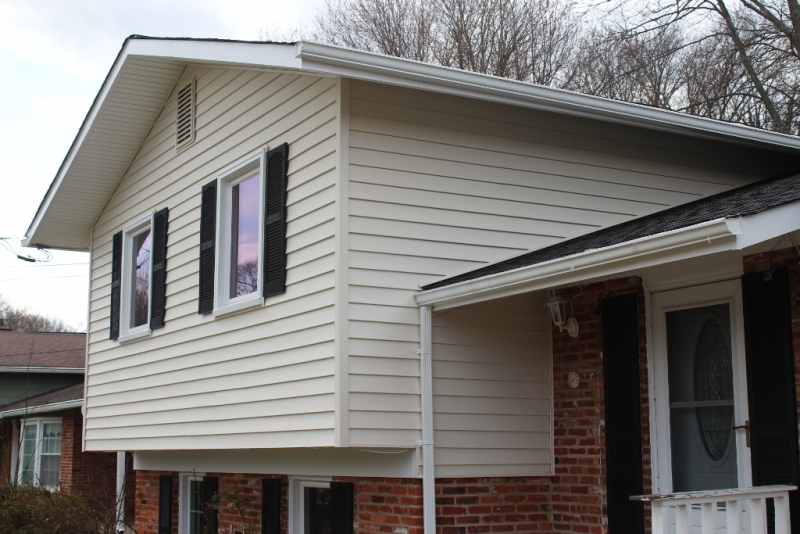 Welcome to STB Remodeling, a premier home remodeling company in Northern Virginia. Our certified and fully trained home remodeling contractors in Fairfax specialize in exterior home improvements, such as siding, gutters, roofing, and windows and doors.
Premium Services at a Competitive Price
When we offer exterior home improvement, we want our service to be a life-changing and pleasant experience for every homeowner, which is why we are dedicated to delivering excellent service at the most competitive price. Our home improvement contractors commit to giving homeowners personalized, high-quality service along with meticulous craftsmanship. Additionally, we strive to give you your money's worth by making your home remodeling project a comfortable, convenient, rewarding, and stress-free experience. We believe that the quality of the experience we deliver is equally important to the quality of our final product.
Reputation Built on Company Values
On top of our great service, we're proud of our highly positive reputation. We take pride in the fact that most of the work we get comes from loyal clients and referrals. The secret to our great reputation and success lies in our four company values, namely reliability, commitment, integrity, and honesty. These values allow us to deliver an experience that clients will remember and appreciate for a long time.
Free Home Improvement Consultation
When you choose us for your home remodeling needs, you will receive a complimentary home remodeling consultation, on top of other benefits. One of our staff will discuss and evaluate your specific home improvement needs, tailor a home improvement plan, and give you information and pricing regarding the project.
Contact us today at 703-849-0894 to request a free consultation and estimate.
"I Am, Because Of You"
STB Remodeling is a company that has values and principles – what we believe is important in life and business. We strongly believe that we as a company only exist because of our customers; thus, Customer Satisfaction is our highest priority. From start to finish, we look at every project and every detail from homeowner's perspective in order to ensure maximum customer satisfaction.
"Top Rated Company"
STB Remodeling has maintained a 98% Customer Satisfaction Rate due to our Honesty, Integrity, Commitment, Reliability, and Excellent Communication.
Our Raving Customer Satisfaction Comes from
HIGH QUALITY WORKMANSHIP & EXCELLENT COMMUNICATION
We Are A Local Family Owned Business That Pursues
UNCOMPROMISING CUSTOMER VALUE.

SERVING NORTHERN VIRGINIA AND MARYLAND

Contact Information
STB Remodeling
2807 #F Merrilee Dr.
Fairfax, VA 22031
Direct: 301-919-7607
Office: 703-849-0894
Fax: 703-849-0802
stbremodelinggroup@gmail.com
At STB Remodeling, we offer…
Free Home Improvement Consultation
The Most Competitive Price for Top Quality Services
A Convenient, Comfortable, Stress-Free Experience
Honesty, Integrity, Commitment, and Reliability
Government Employee Discount
We proudly offer discounts to Government and Military personnel and their families on home improvement products and services.
Contact us for more information.